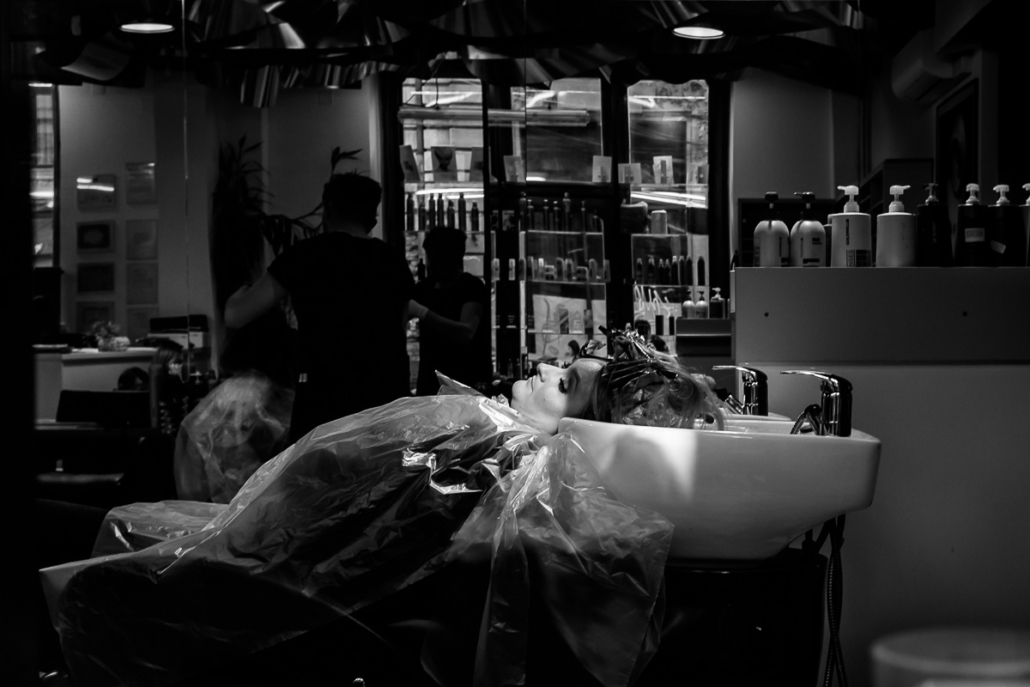 Shampoo, Cluj-Napoca, Romania, 2016. Get a print!
Lately I've been chasing the lights and interesting subjects through shops' windows. As the weather is going to be greyer and the sky covered in clouds, the light is going to get much softer than it still is. While soft light is great for street portraits, it's far from being ideal when you want to play with the contrasts, using the sun rays to light you subject just where you want.
This is just what I did with this lady, waiting for her shampoo at the hairdresser parlour. They have this large vitrine where you can see absolutely everything that is going on. It is situated in a little, narrow street of Cluj-Napoca (Romania), where the sun doesn't really have the chance to shine. However, a tiny ray of light manage to find a path between the narrow buildings, to fall just on this woman's face.
Last, but not least, this photo has just been published on 1x.com!
Do you like this photo? Click here and get an original, signed print in limited edition!
EXIFs:
Camera:Fujifilm X100T
Aperture: ƒ/5.6
Focale: 23mm
Shutter speed: 1/125s
ISO: 400
Copyright: Pierre Pichot 2016, all rights reserved
https://pierrepichot.com/wp-content/uploads/2016/10/2016-10-10_Shampoo_web.jpg
800
1200
Pierre Pichot
https://pierrepichot.com/wp-content/uploads/2023/08/logo_2023.png
Pierre Pichot
2016-10-20 12:16:55
2016-10-20 11:18:40
Shampoo