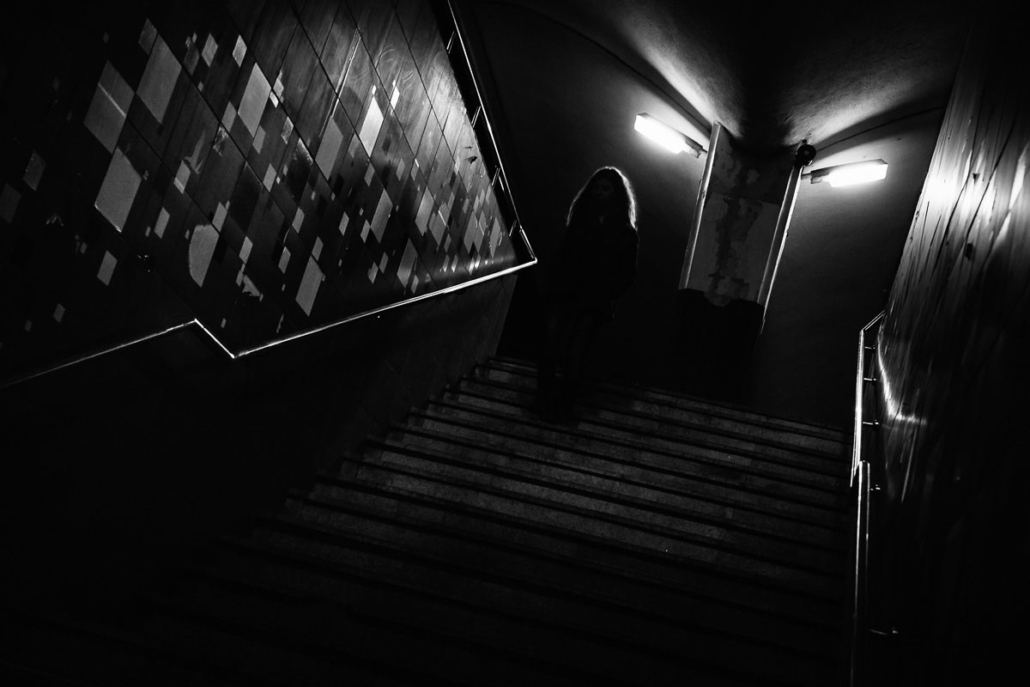 Ghost in the stairs. Cluj-Napoca, Romania, 2017. Get a print!
Another night at my favourite train station. This time I let the station's dock in peace for a dive in its underground passages. It's a good spot to get some low angles shots, with people going down the stairs.
I really like this photo. The light from the dock creates a great backlighting effect, anonymising the subject, making her almost disappearing in the shadows if the stairs if it wasn't for the glow of her hairs. She almost seems… unreal.
Get a print!
Do you like this photo? Why not getting an original, signed fine art print in limited edition?
More about Ghost in the Stairs
For me, it's important to share as much info as possible about the photos I take. Therefore, here are the EXIFs for this photo:
Camera: Canon 6D
Lens: Sigma 50mm f/1.4 Art
Aperture: ƒ/5.6
Focale: 50mm
Shutter speed: 1/60s
ISO: 3200
Copyright: Pierre Pichot 2017, all rights reserved
https://pierrepichot.com/wp-content/uploads/2017/07/2017-03-24_Station-stairs_no-face_web.jpg
800
1200
Pierre Pichot
https://pierrepichot.com/wp-content/uploads/2023/08/logo_2023.png
Pierre Pichot
2017-07-25 10:28:45
2017-07-25 10:30:31
Ghost in the Stairs