A cold winter morning in Harghita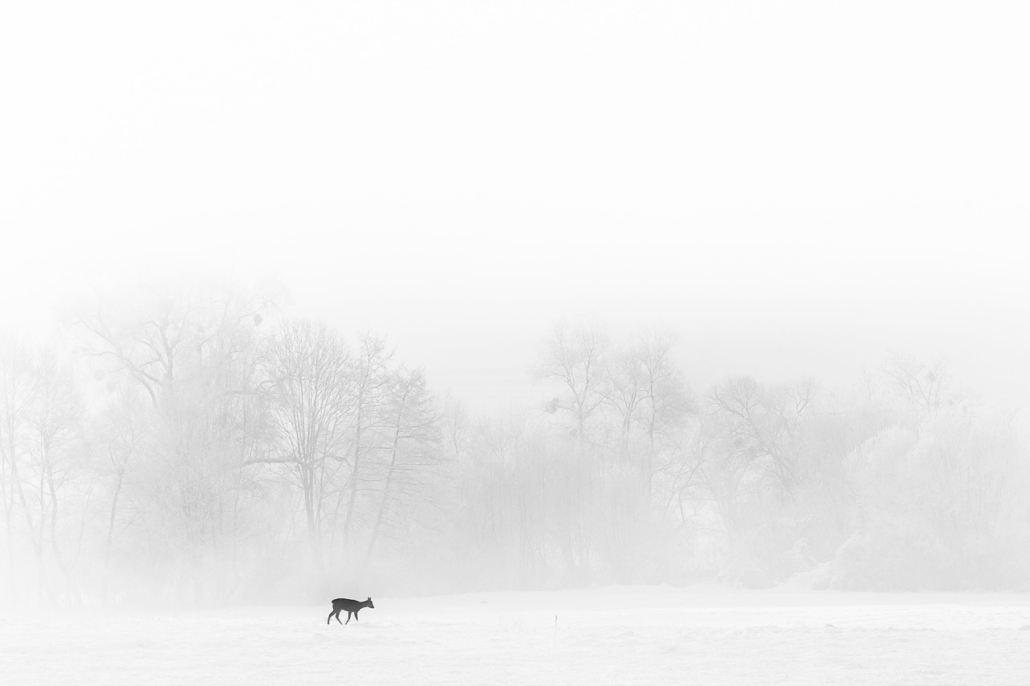 A cold winter morning in Harghita. Cadaciu Mare, Romania, 2016. Get a print.
–
While I am definitively an urban guy, I enjoy taking trips to the countryside. It's the occasion for me to try something else, give a shot (pun intended) to other techniques, target different subjects. I really think that a photographer must get out of his comfort zone once in a while and try different approaches. For me, it's shooting the nature, searching for landscapes, leaving the fast and noisy urban life for a more relax and peaceful environment. I can take things slow.
My parents in law live in the middle of Transylvania, in Harghita. This region is filled with hills, mountain, forest and wildlife… the exact opposite of my day-to-day life! We spent a few days there for Christmas, and I decided to honour the beautiful, snowy landscapes with a few shots. I am very found of this high key, snow white look for winter landscapes. Making a huge effort to get up early in the morning (yeah, lazy guy in vacation…) I was lucky enough to get a bit of winter morning fog that gives this haze, this particular feeling that something is happening there, behind, but you can't really see it.
I spotted this field a while ago, woke up early in the winter morning for grabbing a few shots. While unloading my gear, which took forever because I the gloves I had to wear because of the -14 degrees Celsius (!), my immaculate landscape was photobombed… by a dear! It was more than I could wish for 🙂 I really felt like a child on the Christmas morning. 3 days before Christmas.
Do you like this photo? Why not getting an original, signed fine art print in limited edition?
EXIFs:
Camera: Canon 6D
Lens: Canon EF 70-200mm f/2.8L II IS USM
Aperture: ƒ/8.0
Focale: 200mm
Shutter speed: 1/800s
ISO: 100
Copyright: Pierre Pichot 2016, all rights reserved
https://pierrepichot.com/wp-content/uploads/2016/12/image.jpeg
853
1280
Pierre Pichot
https://pierrepichot.com/wp-content/uploads/2023/08/logo_2023.png
Pierre Pichot
2017-01-13 12:06:24
2017-01-13 12:08:57
A cold winter morning in Harghita