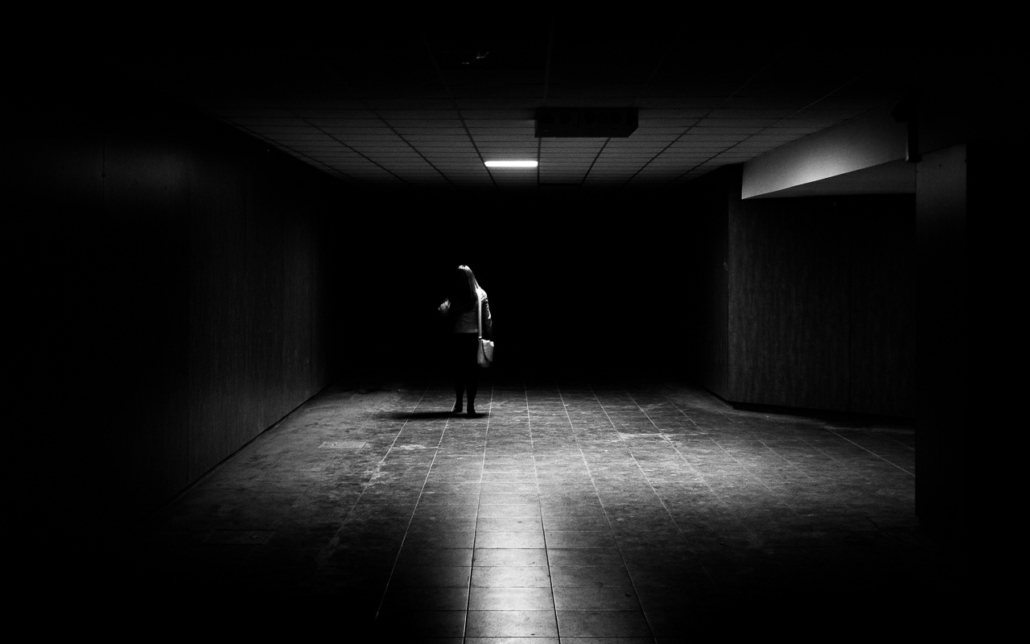 Strangers in the Dark I. Cluj-Napoca, Romania, 2015.
This photo may be one of the most important pieces in my photography career. It's the very first shot of my "Strangers in the Dark" project, a still ongoing project that contains a bunch of photos that has been already awarded quite often. I just don't know why I haven't posted them before… Well, never mind, they're coming!
I've taken this photo at the Cluj-Napoca train station (Romania), definitely one of the place where I find the most inspiration. There is this brand new underground passage going from the station to the square on the other side of the street. It's a bit weird, honestly, with only a few lights here and there. This is far from being ideal when you're passing by by night. Well, that's bad for the normal people, not for those weird people with cameras who will love this contrasty scene, with very dark and thick shadows!
I say weird people not just for fun. Imagine the scene: it's late, it's dark in this underground passage, and a big guys stays there in a corner waiting for people to pass by the light. Sounds a bit like a creep, right? 🙂 Well, a bit, I must admit, but while keeping a nice smile on my face, I think the people were not too freaked out. Most of them had their nose in their smartphone anyhow. That's also the day where I found out my Fujifilm X100T's bigger weakness, its battery life, as it was dying very fast while I was trying to get the perfect shot. It was quite a power saving challenge this day!
Do you like this photo? Click here and get an original, signed print in limited edition!
EXIFs:
Camera:Fujifilm X100T
Aperture: ƒ/2.8
Focale: 23mm
Shutter speed: 1/60s
ISO: 1600
Copyright: Pierre Pichot 2016, all rights reserved
https://pierrepichot.com/wp-content/uploads/2016/08/2015-10-30_Strangers-in-the-Dark-I.jpg
800
1280
Pierre Pichot
https://pierrepichot.com/wp-content/uploads/2023/08/logo_2023.png
Pierre Pichot
2016-08-05 12:28:07
2016-08-16 11:46:32
Strangers in the Dark I