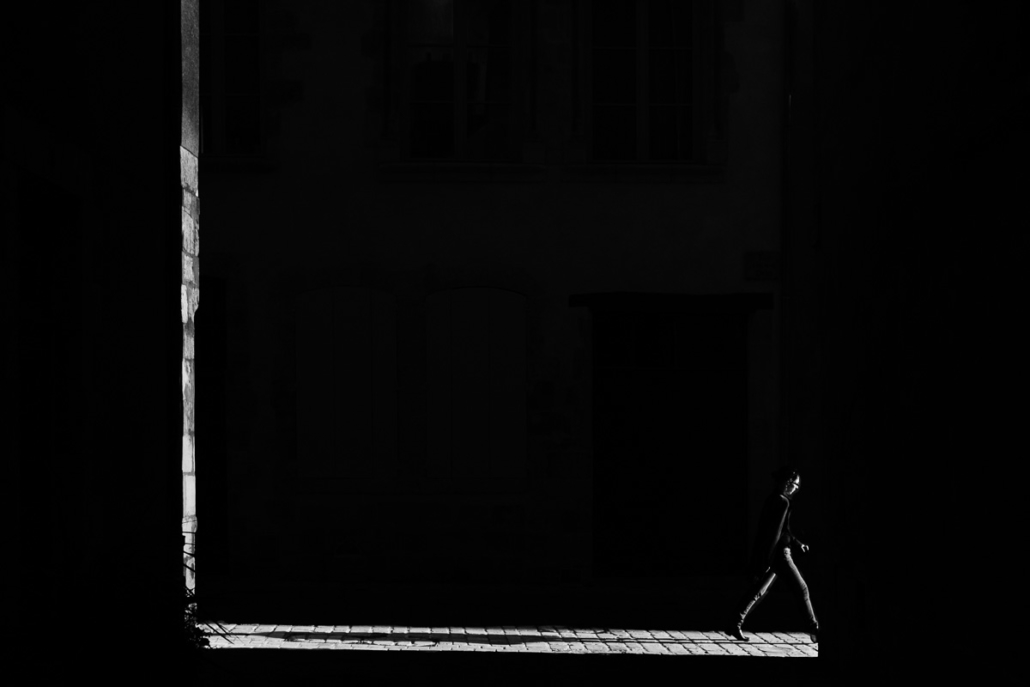 A glimpse of light. Orléans, France, 2017. Get a print!
Having moved backed in France, it's a new playground for me. I know Orléans, my home town, quite well, of course. But as my passion for photography has developed when I was abroad, it is the first time I roam in its street with the eye of a photographer. And trust me, it's a beautiful city! It's amazing to figure out how my perception of things has changed…
Orléans being a medieval city (you all know Joan of Arc, right ?), its historic center is a maze of narrow streets with old but tall houses close the ones to the others. And when the sun sets, it's the occasion for its rays to light up those streets like they're on fire, while others are in a deep shadow. A glimpse of light. This is the approach I've taken for my first photo in Orléans.
Get a print!
Do you like this photo? Why not getting an original, signed fine art print in limited edition?
More about Ghost in the Stairs
For me, it's important to share as much info as possible about the photos I take. Therefore, here are the EXIFs for this photo:
Camera: Fujifilm X100T
Aperture: ƒ/5.6
Focale: 23mm
Shutter speed: 1/2000s
ISO: 200
Copyright: Pierre Pichot 2017, all rights reserved
https://pierrepichot.com/wp-content/uploads/2017/09/2017-09-15_A-glimpse-of-light_web.jpg
800
1200
Pierre Pichot
https://pierrepichot.com/wp-content/uploads/2023/08/logo_2023.png
Pierre Pichot
2017-09-22 18:38:04
2018-02-12 16:52:11
A glimpse of light