Review: Sailor Strap LT. neck strap
Keep on accessorising
Once I got a better grip on my Fujifilm X100T, I thought it may be a good idea to try a neck strap. I've been avoiding it since I've had DSLR because of their weight and the stress it gives to my poor and delicate neck 😉 I wanted something comfortable but also easy to fold and put in my pocket with the camera.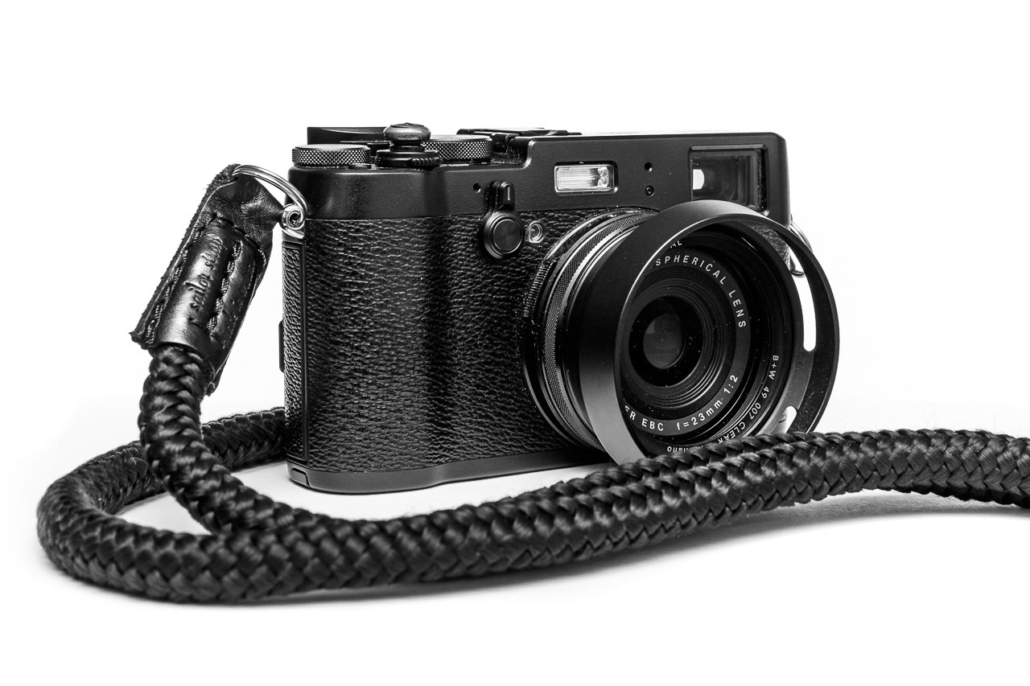 Enter the Sailor Strap LT. neck strap
While browsing the same interwebs for a solution I came across those silk rope neck straps and immediately felt in love with it: I needed one. There I found Sailor Strap which produces those handmade straps in Poland, at a correct price with free shipping! There is a bunch of different finishes so there is lots to choose from. Ordered, delivered a few days later, let's put it on the camera right now!
Each side of the strap has an O ring which is a bit too larger for the X100T mounting rings. Place the thinner part of the O ring in the mounting rings and it will be OK but a bit too rigid. A thinner O ring, or an intermediary one, may be welcomed. The build quality is second to none, the polyester silk rope feels solid and soft at the same time, the thick leather has sturdy stitches, I immediately became confident I did the right choice going the handmade strap road. The black color matches quite well the camera's color.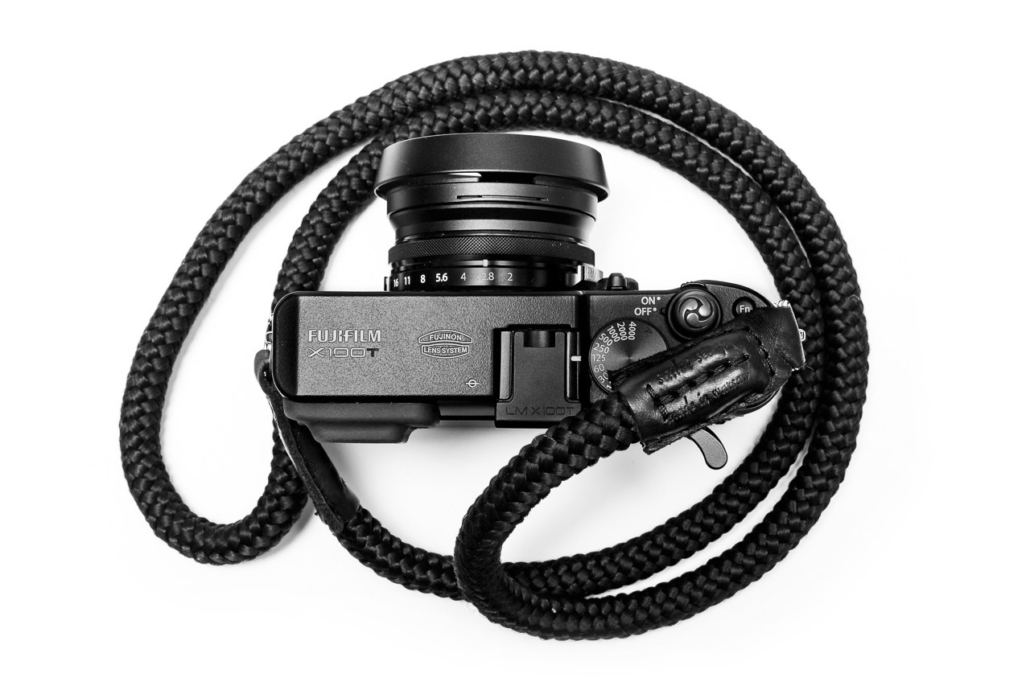 In action
The soft touch of the polyester silk is a pleasure on the neck. Even kept a few hours during a hot day, no irritation, no sweat, not even a bit of pain. The rope deforms a bit to absorb the weight on the neck, reducing the feeling of the (not very heavy though) camera hanging and bouncing. It's also quite easy to make a knot for using it as a larger wrist strap if needed. It folds very well around the camera's lens and therefore doesn't really add bulk when the camera is in my pocket.
It's been already 3 months since I have this strap, it is constantly thrown in a backpack or compressed in a pocket, and it still look as good as new. As Sailor Strap uses sailing rope – which must be resistant, you're not kidding in the middle of the ocean! – this is not a surprise. That was also a motive for my buying this strap, I want durability for my gear, I don't nurture it at all.
Note that those straps are designed for mirrorless and small DSLRs in mind. Don't expect them to bear the weight of your pro DSLR with a 70-200 on it!
As an unexpected side effect, I can now shoot at chest level in a more stealthy way than before: having my hand on the camera, which itself hangs on my neck, I stabilised it horizontally by keeping the strap tense enough, and I shoot what or who is coming at me. It looks like I'm just holding my camera, no one sees me.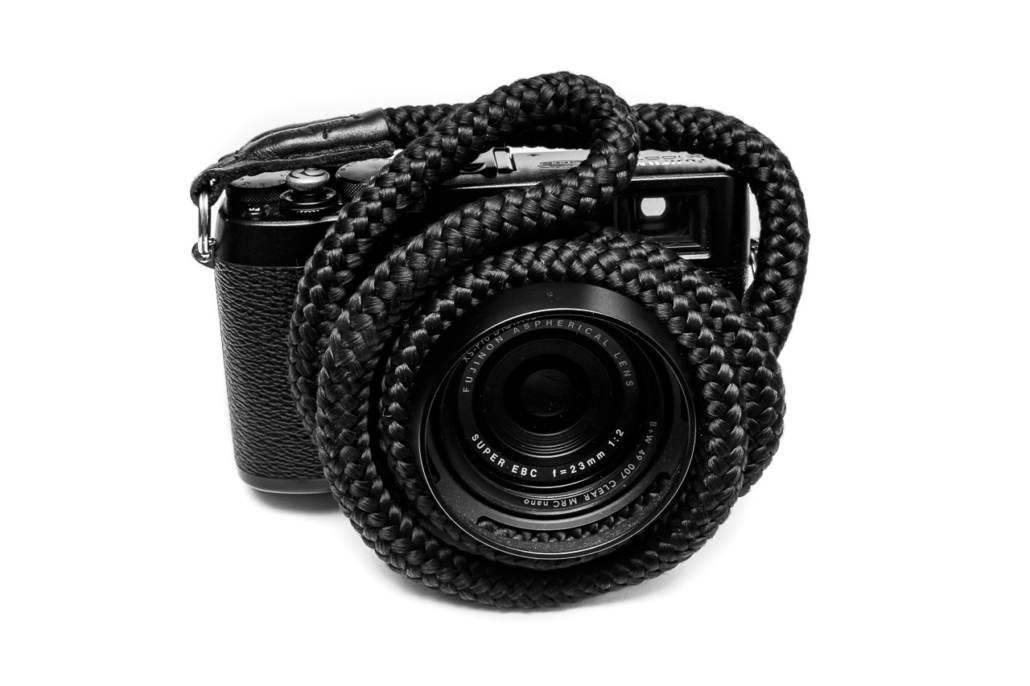 Conclusion
I'm very glad I got the Sailor Strap LT. It was a long shot as I've never like neck straps, but I am more than pleased that I went this way. Sturdy but with a pleasant finish, good looking, comfortable, what to ask more? Check out Sailor Strap's website to find the finish you want!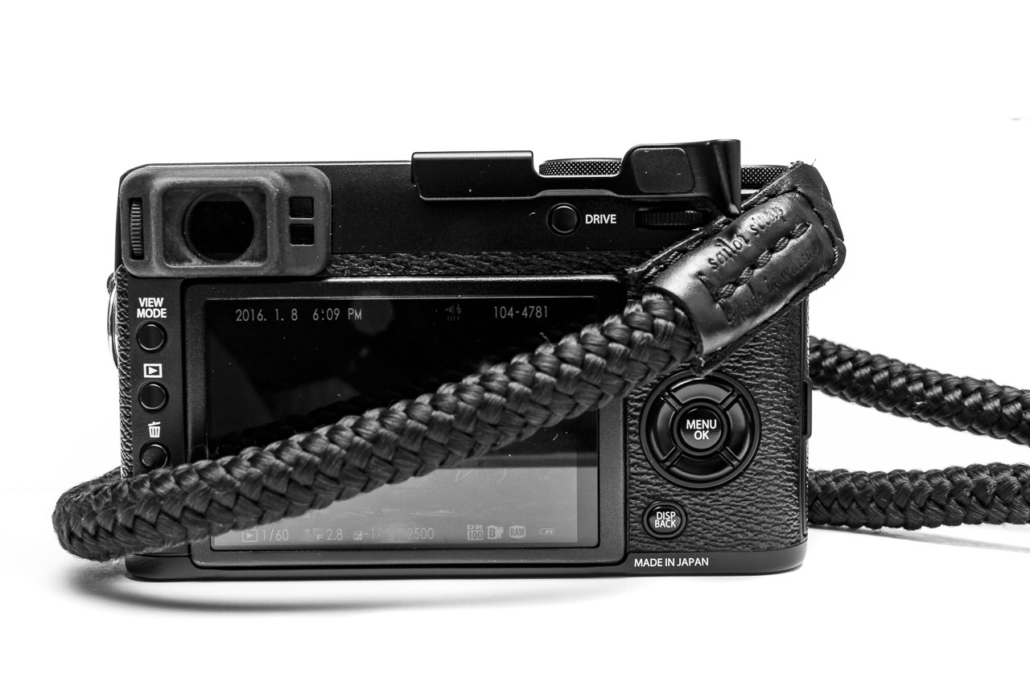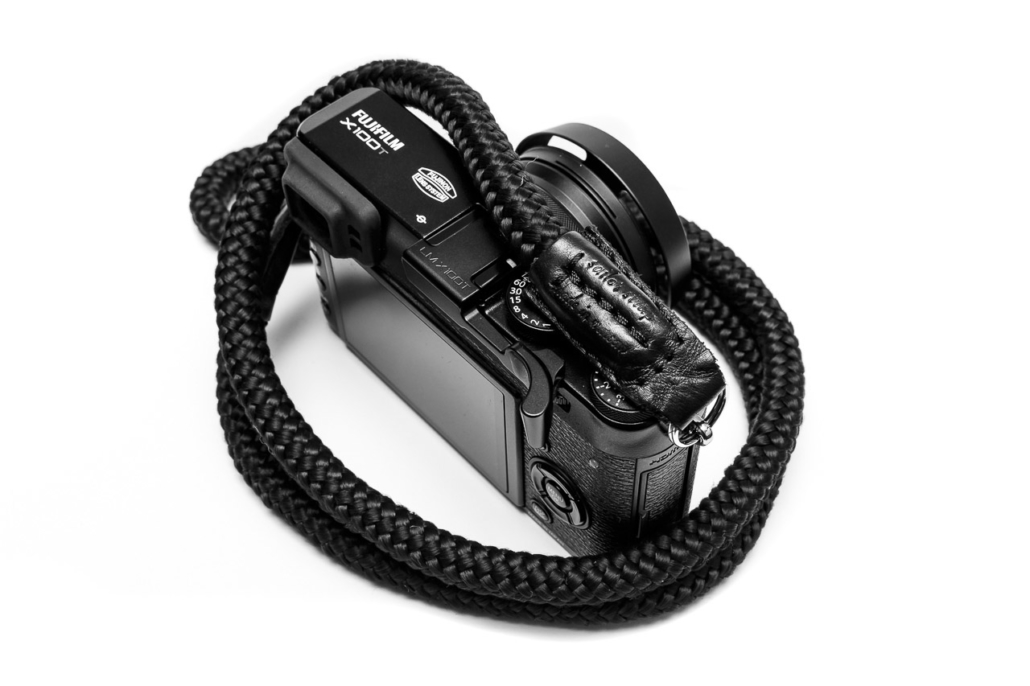 https://pierrepichot.com/wp-content/uploads/2016/01/2016-01-10_Sailor-Strap-LT-5-1.jpg
853
1280
Pierre Pichot
https://pierrepichot.com/wp-content/uploads/2023/08/logo_2023.png
Pierre Pichot
2016-01-15 12:29:36
2016-01-12 11:33:21
Review: Sailor Strap LT. neck strap