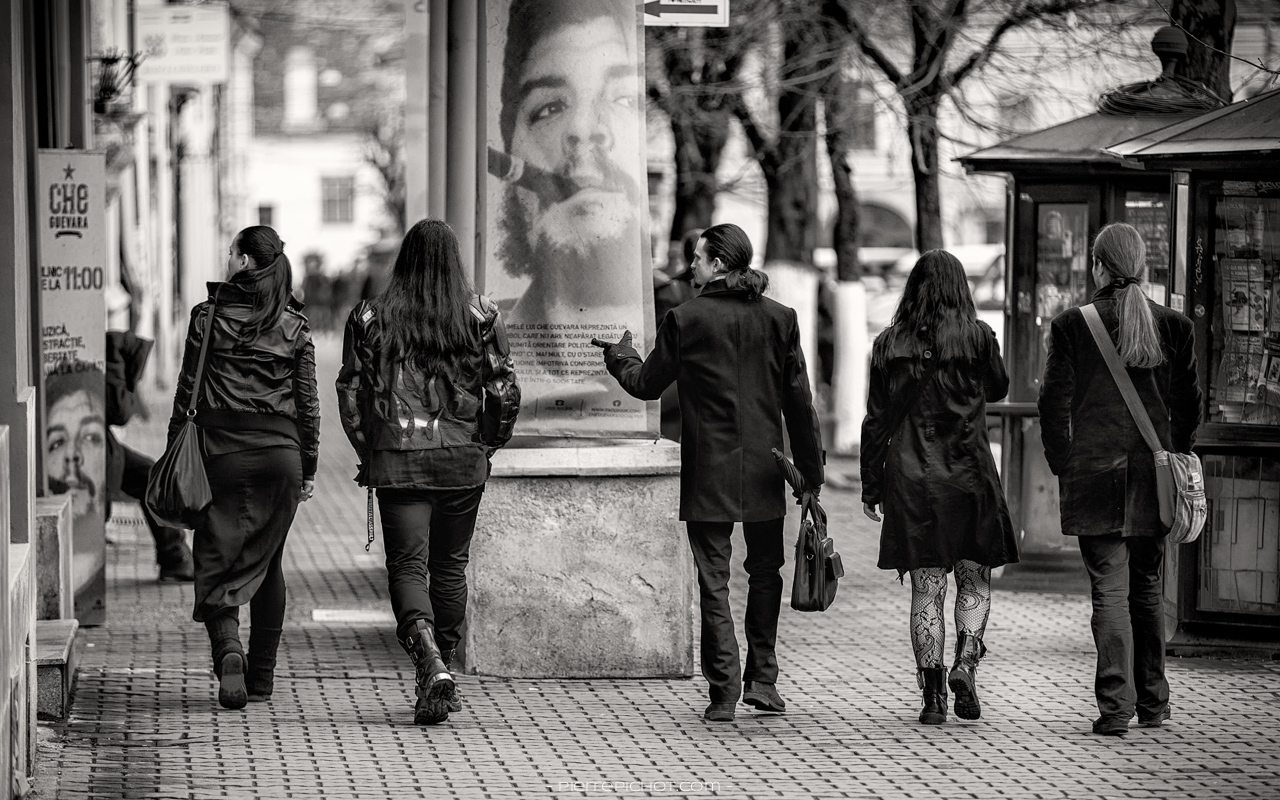 I crossed this group of black dressed people next to Piata Unirii in Cluj-Napoca, Romania. Just after, having the sidewalk free, they spread in line, and walked like if they were in a movie. I immediately thought of the Nazguls, the infamous black knights (well… kings actually… nevermind) from The Lord of the Rings 😀
This photo has been processed with one of my favorite softwares ever, Google's Nik Collection Silver Efex Pro, with of course my standard Lightroom workflow.
[exif id="389″]
http://pierrepichot.com/wp-content/uploads/2015/03/2015-03-30_Black-knights.jpg
800
1280
Pierre Pichot
http://pierrepichot.com/wp-content/uploads/2016/10/Logo_black-1.png
Pierre Pichot
2015-03-31 09:24:11
2015-08-04 12:15:10
Five black knights
Get a print!
">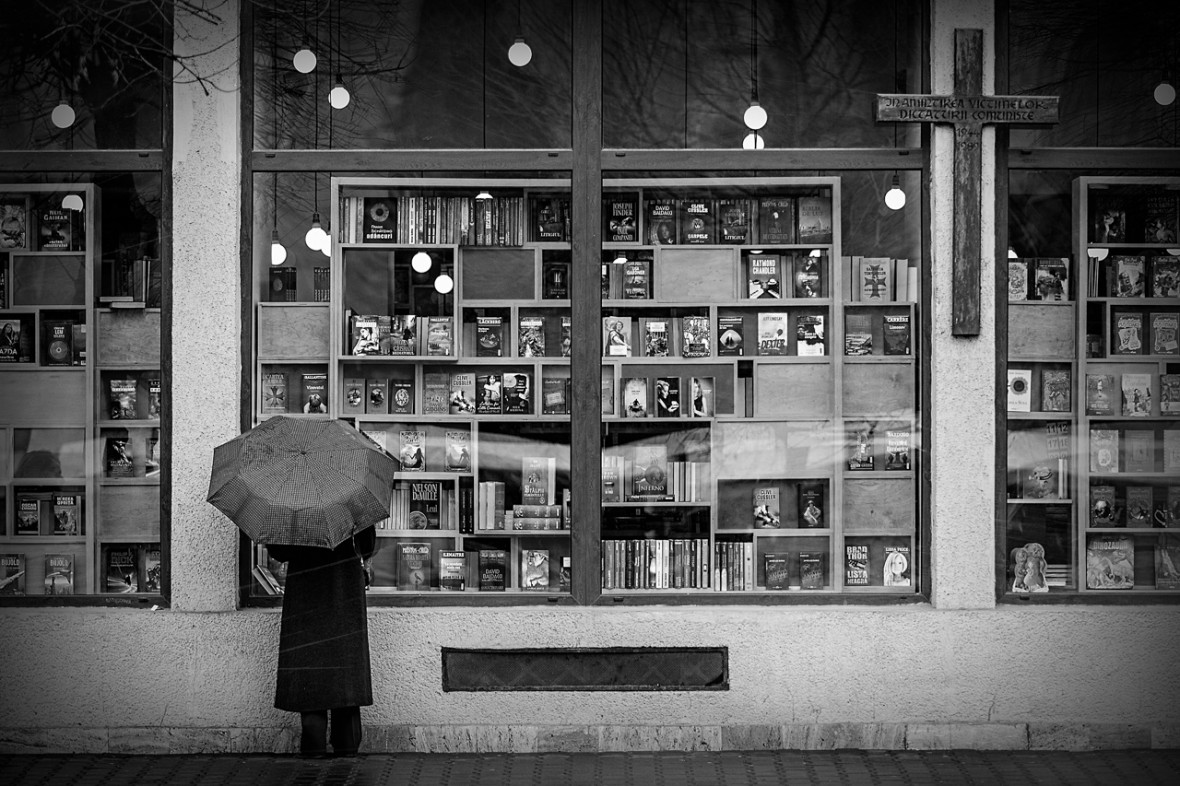 A woman with a round umbrella in front of a book shop in Cluj-Napoca, Romania.
I directly felt that I must take that shot. The strict, straight lines of the windows, of the shelves, of the books, contrast with the woman's round umbrella and the light bulb. I did a the old black & white post processing with Alien Skin Exposure 7, which is a fantastic tool for film-like processing.
[exif id="373″]
http://pierrepichot.com/wp-content/uploads/2015/03/2015-02-25_Book-shop.jpg
853
1280
Pierre Pichot
http://pierrepichot.com/wp-content/uploads/2016/10/Logo_black-1.png
Pierre Pichot
2015-03-04 12:28:11
2015-08-04 12:15:23
The book shop, the cross and the umbrella
http://pierrepichot.com/wp-content/uploads/2014/10/couple-kissing-black-white-pierre-pichot-photography-photo-canon-street.jpg
1280
853
Pierre Pichot
http://pierrepichot.com/wp-content/uploads/2016/10/Logo_black-1.png
Pierre Pichot
2014-10-21 06:29:14
2015-07-17 16:52:36
Kissing