By being a critique I don't mean being an arrogant knows it all 😉 It is actually the opposite: be able to share with the others your view on their photos and progress together (yes, together). And ultimately, make yourself a better photographer.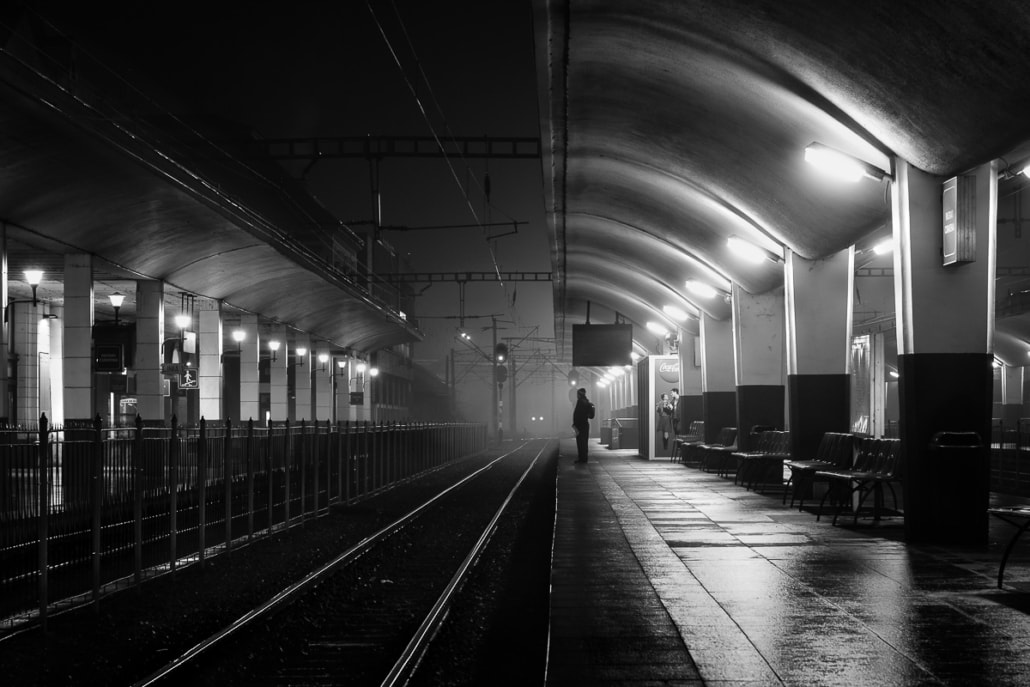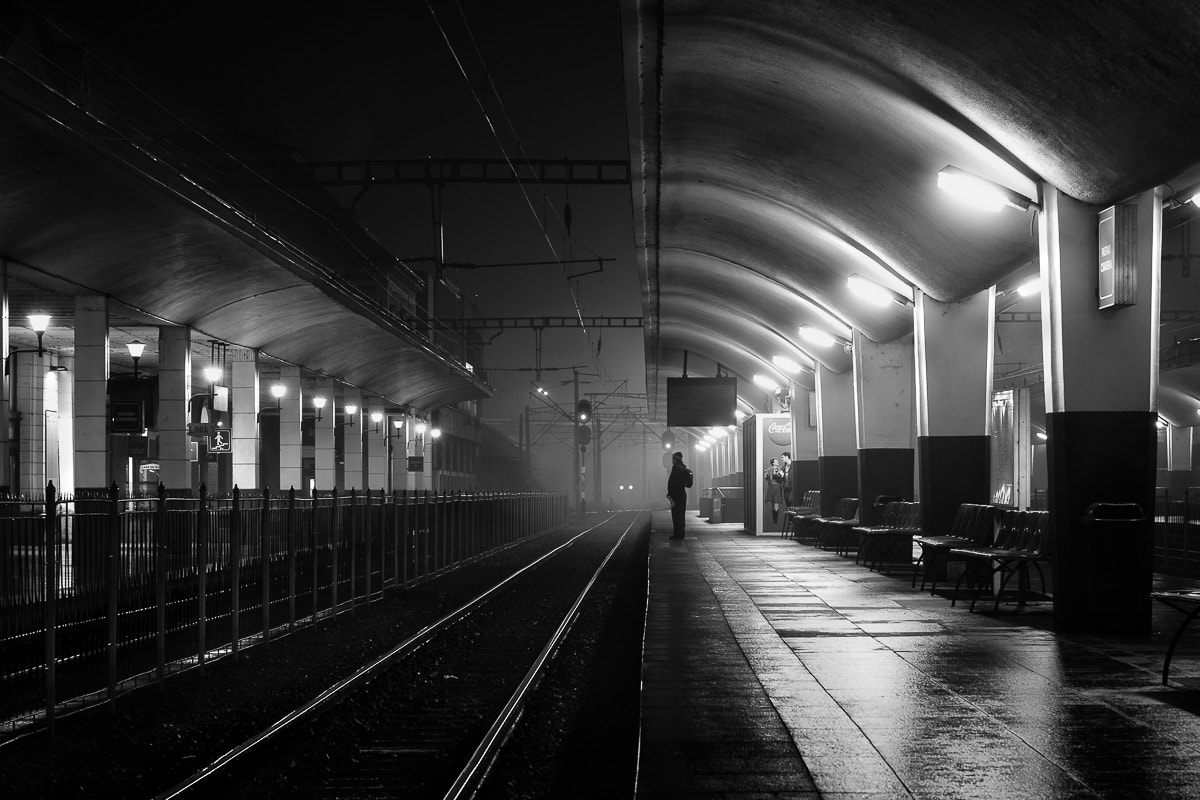 Strangers in the Dark VII. Cluj-Napoca, Romania, 2016. Get a fine art, original print in limited edition.
This photo has gone through several critique processes, internal (by me) and external (by peers) before reaching its final form.
–
Critique the others' work
I just love to give a constructive feedback on my peers' photos. Try to understand the strengths and the weaknesses of the photo, share your findings and propose eventuality a different approach. It's a very enriching experience for everyone: you help the photographer progress, and you develop your skills by analysing other people's photo. By understanding how this shot was done, you educate yourself!
The harder, by far, is to find the correct context. The people has to accept the fact that you are giving a feedback that is not 100% praises, and you have to formulate this feedback correctly in order to avoid shaming him/her. And keep things objective, constructive, whatever the reaction is. It may lead to some very interesting discussions and debates. Another way to progress on your communication skills too 😉
My experience is that is works better in smaller groups, online or IRL, rather than in large group. Knowing the persons involved allows a much easier communication. I have been part of a group of this kind for years now, it has helped me a lot by being critiqued first, and then being the critique. Knowing ourselves quite well now has really made the process much easier and to the point.
Be your own critique
And here is the best thing: be your own critique. After years of analyzing other people's photos I started to go through the same process with mine. It's way tougher as you are never totally objective about your own work. But being able to detach as much as possible from your work and look at it with a real critique eye is really mind blowing.
The gain? I am now able to filter much better the work I display, online or IRL, in a way that I am much more able to identify the strengths of my photos against the emotional attachment I may have. How often did I think a photo was good because I had a particular connection with it… but it wasn't that good in the end? Way too often. Therefore take your time and give a second, critique look to all the photos you'll leave in the wild.
Take away
As a short take away from this article:
Don't just look at the photos, also try to understand it
Share your findings with others and discuss it
Critique your own work!
https://pierrepichot.com/wp-content/uploads/2016/04/Pierre-Pichot_Strangers-in-the-dark-VII_web.jpg
800
1200
Pierre Pichot
https://pierrepichot.com/wp-content/uploads/2023/08/logo_2023.png
Pierre Pichot
2017-03-08 14:54:44
2017-03-08 14:54:44
Be a critique and become a better photographer