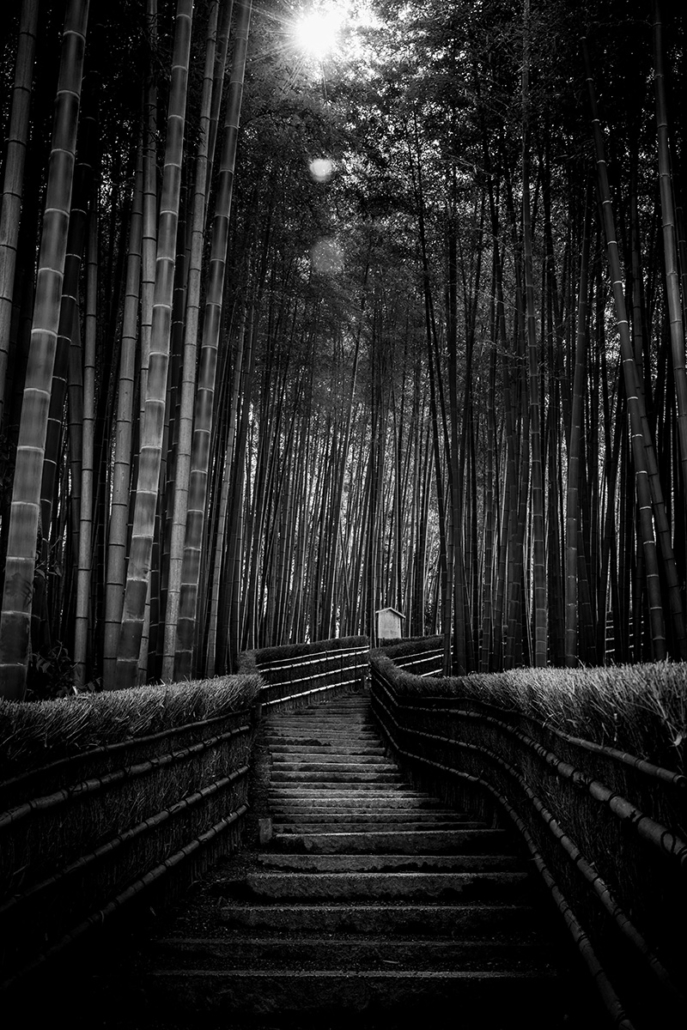 Arashiyama bamboo forest, Kyoto, Japan, 2015.
During our trip to Japan one of the "must see" location was the Arashiyama Bamboo Forest in Kyoto. It's definitely one of Japan's iconic places we see in each and every travel documentation about the country, and as we were going to spend a few days in Kyoto, a few hours were dedicated to the bamboos.
However what you usually don't see on the pictures is that… you're not the only one there. Saying that this place is pretty crowded is very optimistic. It's almost impossible to take a clean shot, even with longer exposures. While the place is beautiful, I was a bit disappointed not to be able to come back home with my photo of the bamboo forest. At least, Japanese people are calm and silent, they respect the calm of the place.
But, there is a trick.
Go north up to the Sagatoriimoto Sennocho district, and look for the Adashino Nenbutsu-ji buddhist temple. This temple has more than 8000 buddhist statues that represent the souls of the dead, it's very impressive. But, there is this stair, between the bamboos, that leads to the temple's cemetery… the one up there in photo! In order to do not be the typical gaijin that will disturb the zen of the temple I've just taken a few shots in those stairs and continued my way, but the result is in my humble opinion quite stunning.
And, by the way, 200 m down the road to the temple, there is a nice coffee shop with a permanent exposition of photos of the neighborhood of the first part of the 20th century, as well as a few old cameras. The perfect stop for travellers!
Do you like this photo? Click here and get an original, signed print in limited edition!
EXIFs:
Camera: Canon 6D
Lens: Canon EF24-70mm f/2.8L II USM
Aperture: ƒ/8.0
Focale: 41mm
Shutter speed: 1/30s
ISO: 800
Copyright: Pierre Pichot 2015, all rights reserved
https://pierrepichot.com/wp-content/uploads/2016/08/2015-06-10_Arashiyama-bamboo-forest-BW_web.jpg
1200
800
Pierre Pichot
https://pierrepichot.com/wp-content/uploads/2023/08/logo_2023.png
Pierre Pichot
2016-09-02 12:30:41
2016-08-30 10:31:12
Arashiyama Bamboo Forest